VidRTC - an online conferencing engine
A customizable audio and video conferencing platform for your business needs.
Request a demo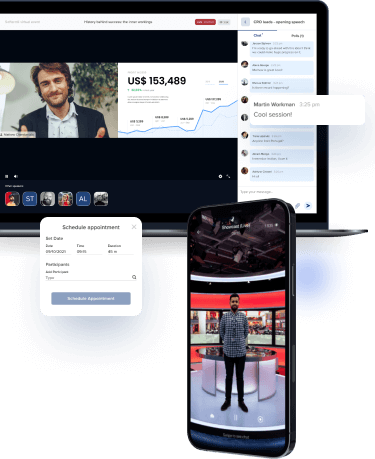 What is VidRTC?
VidRTC is a customizable engine that is used for internal and external business communications. It can support basic features such as video calls, calendars, scheduling, and text messaging.
calls can be hosted with one media server

users can be hosted in one room

viewers can join your broadcast
An All-In-One Business Engagement Tool
VidRTC covers all essential features for all kinds of business needs
Video calls

Poll voting

Text messaging

EMR integration

Automated health assistant

Speech-To-Text

Exam monitoring

Scalable Audio Mixing

Conferences

Streaming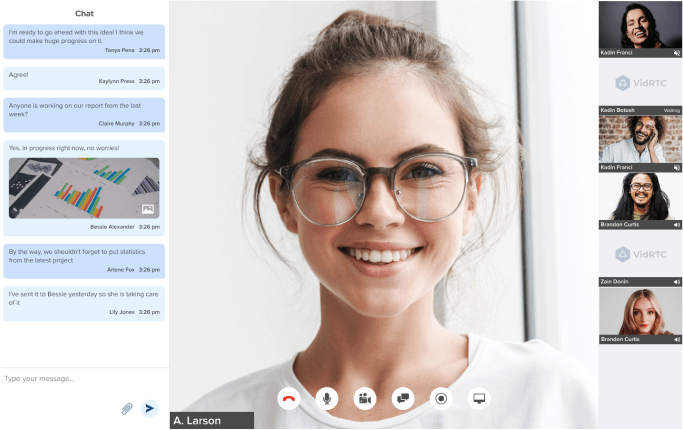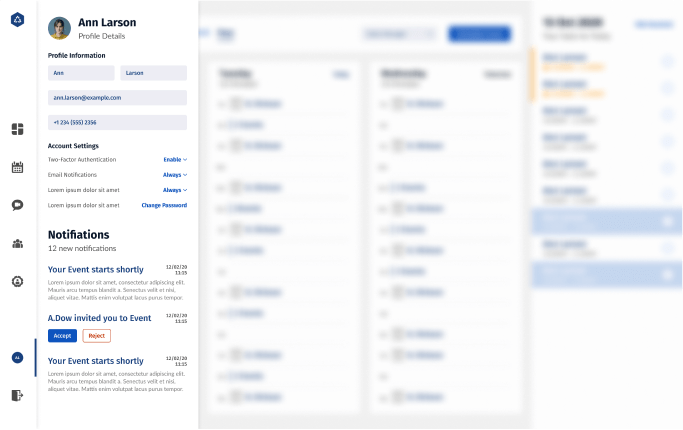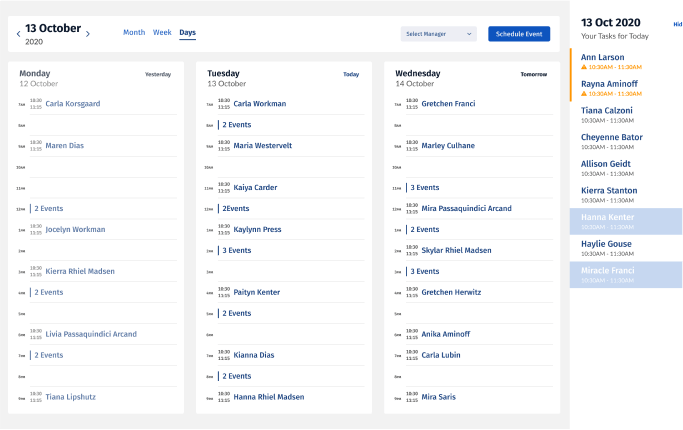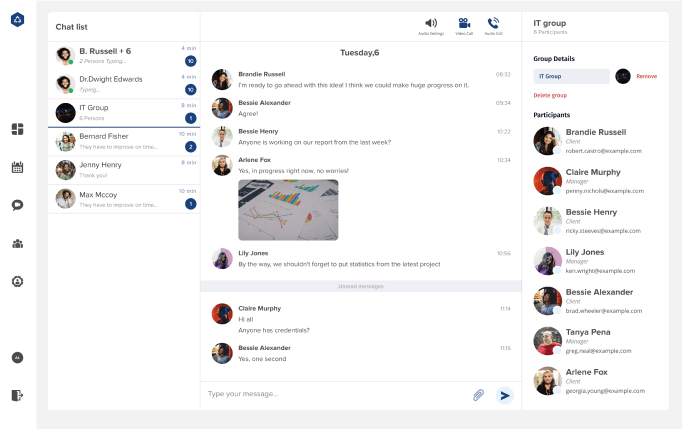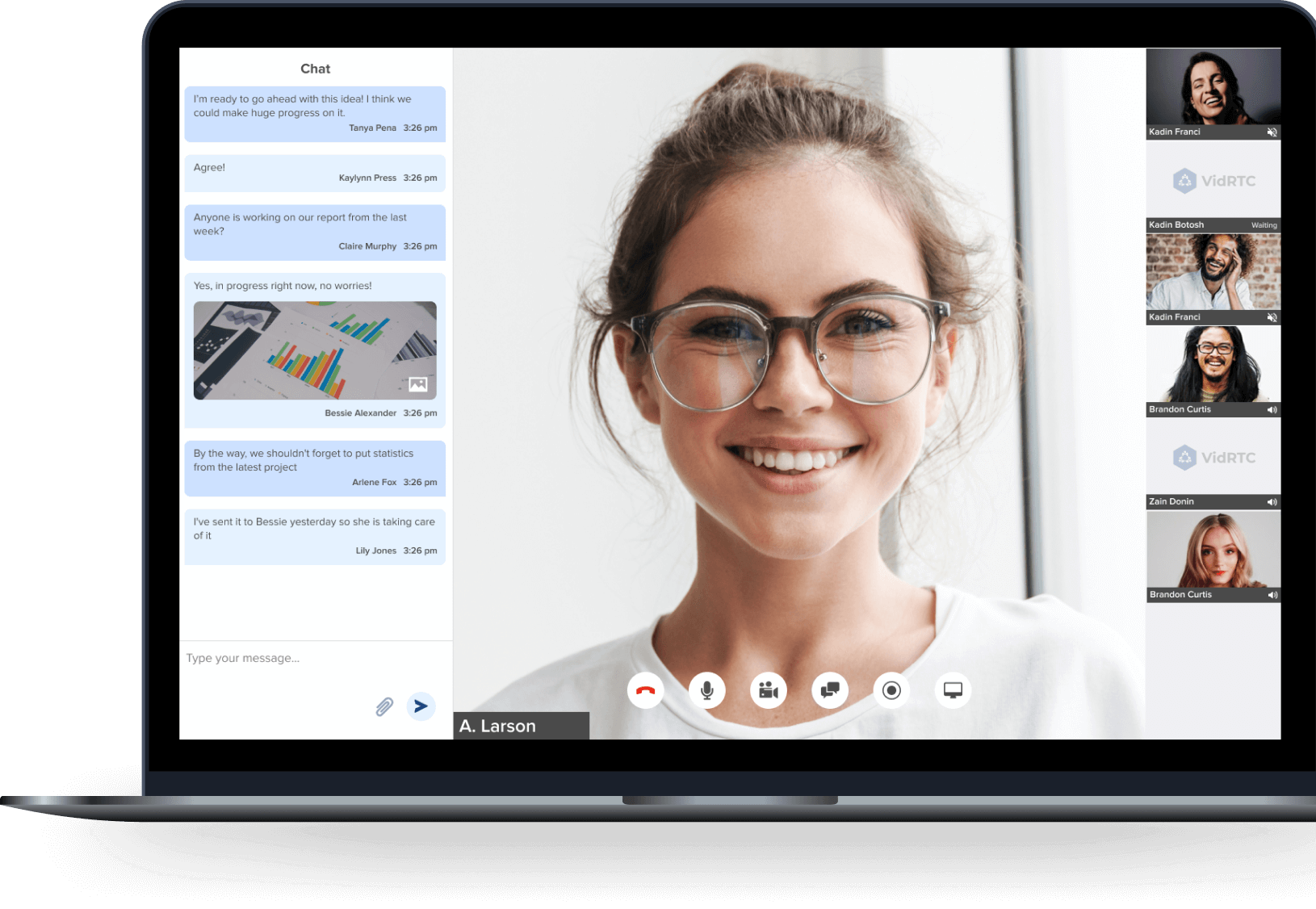 Explore and experience the capabilities of VidRTC
Choose your industry and see how your business can benefit from VidRTC - our new online conferencing software.
Healthcare
Startups & Product Companies
Banks & Insurance
Real Estate
Events & Conferences
Education
Great! Now leave your contact data. We will contact you shortly.
VidRTC is a virtual conferencing software engine that simplifies your communication needs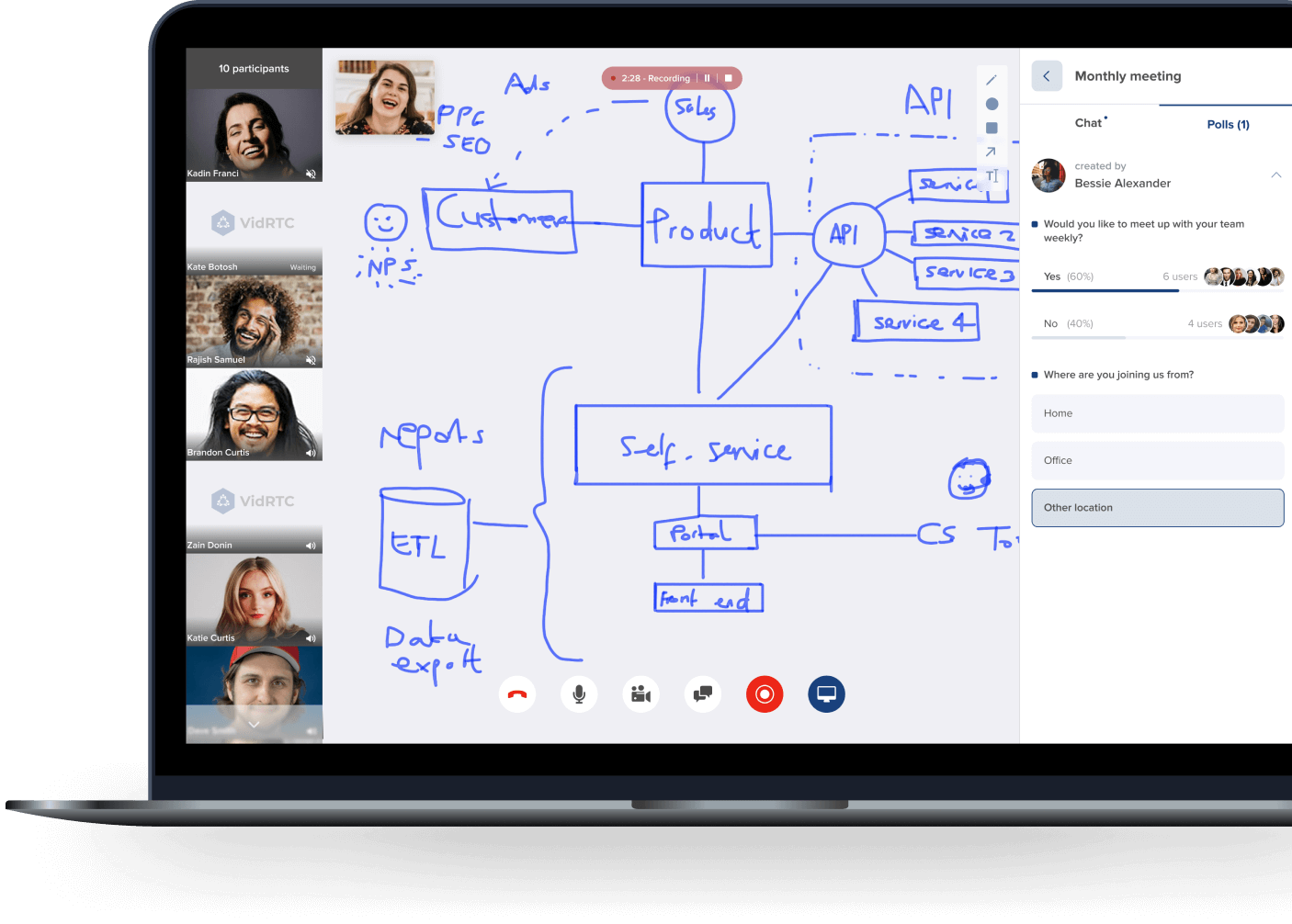 Schedule and Hold Appointments

Unlock m-health, telemedicine, and client communication opportunities. Connect with your patients or clients online.

EMR & Database Integration

Integrate VidRTC with internal databases to hold meetings, to get easy access to client/patient information, and to apply changes.

Whiteboard

With a collaborative dashboard, visualize ideas or work in a team/class/meeting online with instant whiteboard updates.

Exam Monitoring

This solution uses a built-in anti-cheating system to provide safeguards for exams and tests.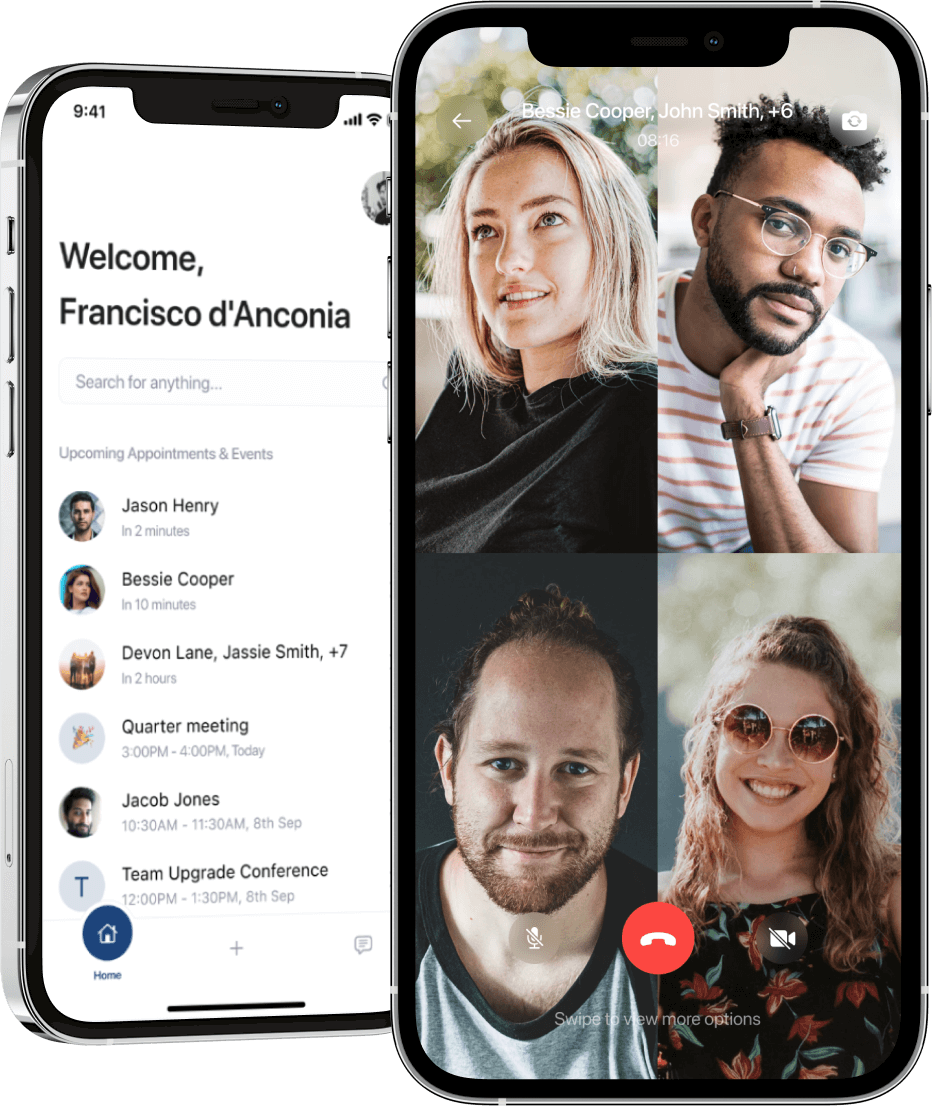 Encrypted Meetings

Host a peer-2-peer connection with an OAUTH authentication standard and get guaranteed data security.

Online Events

Organize events and conferences with a maximum of 100 people and 1000 viewers.

Poll Voting

This voting function allows for team members to discuss urgent questions online and without having to leave the platform.

Client Communication

Close deals twice as fast and save your clients the trouble from commuting to your office.
Based on WebRTC
The quality can reach up to 1080p and all broadcasts are supported by all modern browsers and recording equipment.
WebRTC contains key features for developing video chat and conferencing software solutions. It uses end-to-end encryption with a 256-bit key for data transmission.
In addition, it supports video calls, screen sharing, and the ability to send and receive files. It was also the inspiration for VidRTC, and like WebRTC, we secure sub-second latency for video transmissions.
Still Have Doubts?
Outstanding global market size
The recent Gartner report forecasts the worldwide social software and collaboration market to reach billion in 2021.
Video calls are used by millions
Over 400 million participants hold their business meetings via video conferencing software like Zoom or Hangouts
Faster video conferencing development
Reduce the development cost by 2 months of development. VidRTC engine already has the essential features on board.

Increase your business capabilities with VidRTC
Dive deeper into VidRTC's technologies. Find out how it works.
Learn more